PROPERTY INFORMATION

Historic Name

St. Joseph Apartments

Address

517 Maryland Avenue

Municipality

Tax Parcel

Historic District

Classification

Class 3 (Definitions of Classes)

State Key Number

143951

Historic Function

Education - school

Style

Built

1924

Architect

Builder

Barn Type on property

Last Entry Update

8/8/2016
HISTORY
In 1924, this structure was built for Saint Joseph's Home for Children. The organization was founded in 1864 as St. Joseph's Orphan Asylum and was operated by the Sisters of Saint Joseph. Over ensuing decades, Saint Joseph's Home for Children moved to various locations in the City of Erie. An orphanage was built at this site in 1924, operating for forty years until it was retrofitted into an apartment complex for the elderly and mobility-impaired in 1978. In 2016, the apartments are operated by Erie's Housing and Neighborhood Development Service.
Sources: Nelson, S. B. Nelson's Biographical Dictionary and Historical Reference Book of Erie County, Pennsylvania. Erie, PA: S.B. Nelson, 1896.
UPDATE
If you have additional information or corrections to the existing information, send an email to info@preservationerie.org.
Submitted information is reviewed by Preservation Erie prior to updating the database.
CURRENT ASSESSMENT PHOTO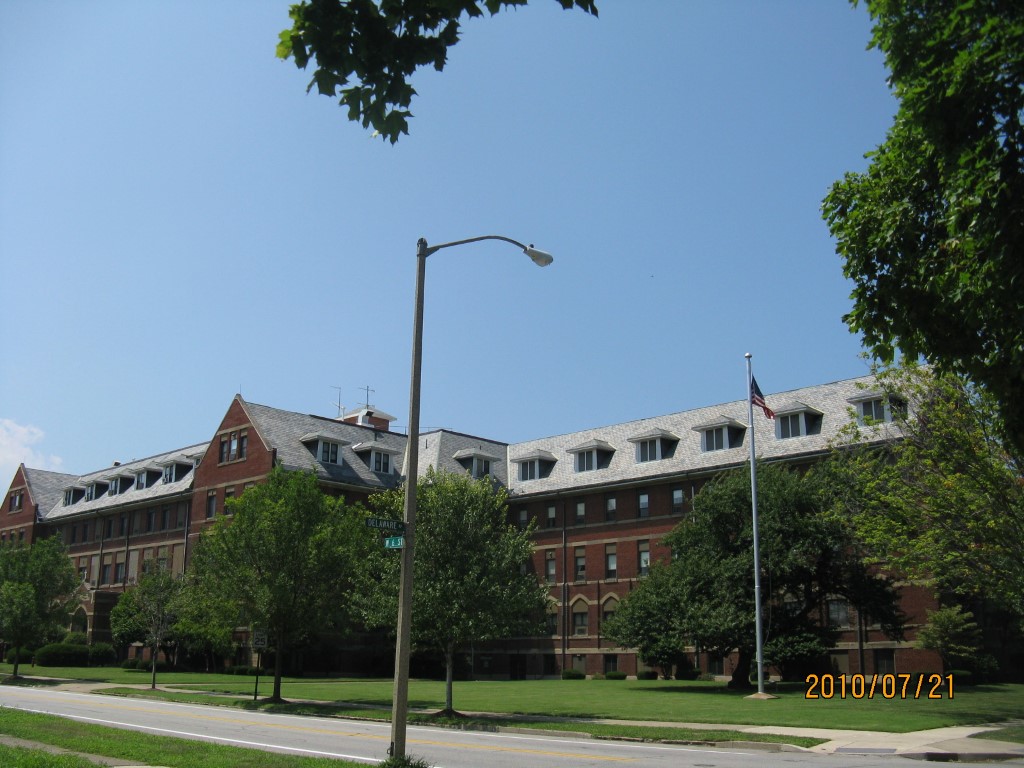 Photo courtesy, Erie County Assessment Office