PROPERTY INFORMATION

Historic Name

Erie County Courthouse

Address

140 W 6TH STREET

Municipality

Tax Parcel

Historic District

Classification

Class 1 (Definitions of Classes)

State Key Number

18598

Historic Function

Government - city hall

Style

Built

1853

Architect

Builder

Barn Type on property

Last Entry Update

5/21/2015
HISTORY
The west wing of the courthouse building, originally capped with a wooden clock tower, was constructed in 1853-1855 at a cost of $63,000. The present east wing and other modifications, including removal of the clock tower, were undertaken in 1889-1890.
Sources: Northwest Institute of Research, Historic Survey 1982
UPDATE
If you have additional information or corrections to the existing information, send an email to info@preservationerie.org.
Submitted information is reviewed by Preservation Erie prior to updating the database.
CURRENT ASSESSMENT PHOTO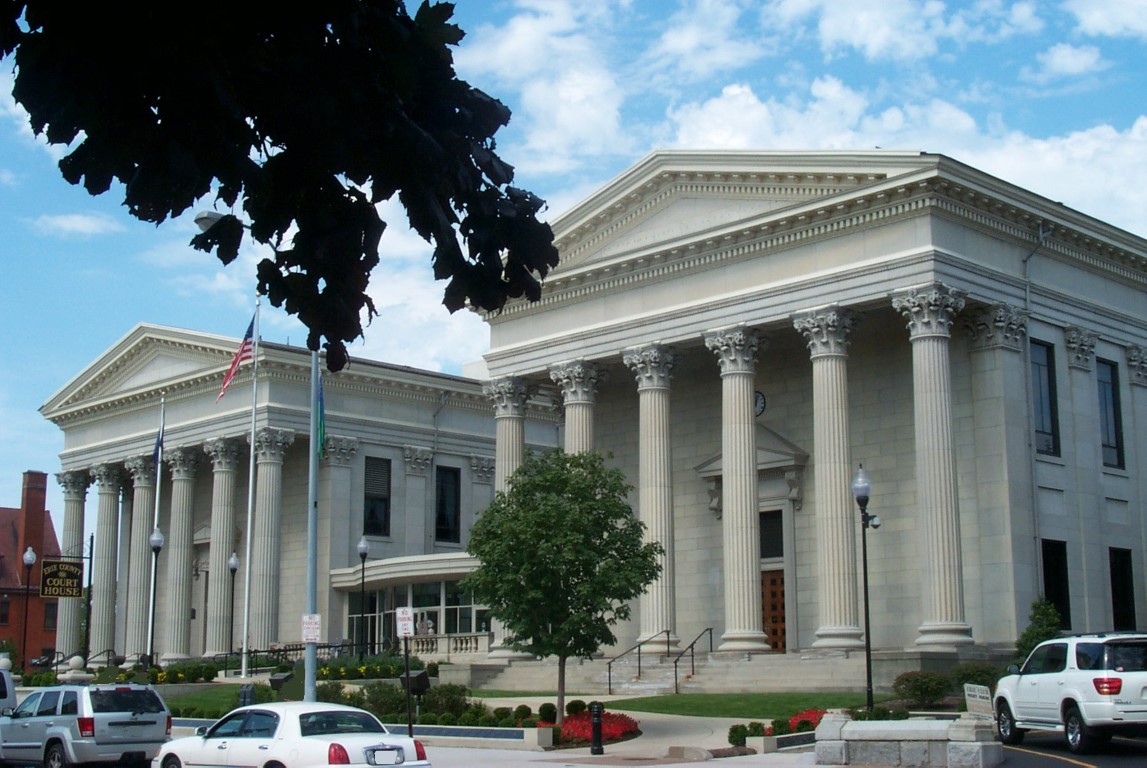 Photo courtesy, Erie County Assessment Office
HISTORIC PHOTOGRAPHS