PROPERTY INFORMATION

Historic Name

Cathedral of St. Paul

Address

133 W 6 Street

Municipality

Tax Parcel

Historic District

Classification

Class 1 (Definitions of Classes)

State Key Number

aaaaaa

Historic Function

Religion - religious structure

Style

Built

1866

Architect

Builder

Barn Type on property

Last Entry Update

6/28/2016
HISTORY
The Cathedral of St. Paul was constructed and designed by Detroit architect William Gordon Lloyd in 1866. Before its dedication as a cathedral in 1915, the congregation was called St. Paul Episcopal Church. St. Paul's was founded in 1827, and after conducting services in the Erie County Courthouse, members built a small Gothic Revival church on the same lot as the current structure in 1834. The congregation grew, and Rev. John Franklin Spalding, an important figurehead and rector of the church, recognized the need for a larger ornate building. Along with Lloyd, Rev. Spalding led construction efforts and funding for a Victorian Gothic Revival style church, which is embodied in its pointed arched windows, dramatic steeple, and steeply pitched roofs. The structure that now stands was finished in 1866, and St. Paul's Episcopal Church was consecrated by Bishop Kerfoot of Pittsburgh in 1869. In 1881 a fire badly damaged the chancel at the South-end of the church, which is an area that is reserved for the clergy and choir. Repaired, the church continued to thrive over the next thirty-five years, and in 1915 the church became the first Episcopal cathedral in Pennsylvania. The Cathedral of St. Paul currently has 250 active members and is the cathedral of the Episcopal Diocese of Northwest Pennsylvania, which is located on West 6th Street.
Sources: Northwest Institute of Research, Historic Survey 1982; Nelson, S.B. Nelson's Biographical Dictionary and Historical Reference Book of Erie County, Pennsylvania. Erie, PA: S.B Nelson, 1896.
UPDATE
If you have additional information or corrections to the existing information, send an email to info@preservationerie.org.
Submitted information is reviewed by Preservation Erie prior to updating the database.
CURRENT ASSESSMENT PHOTO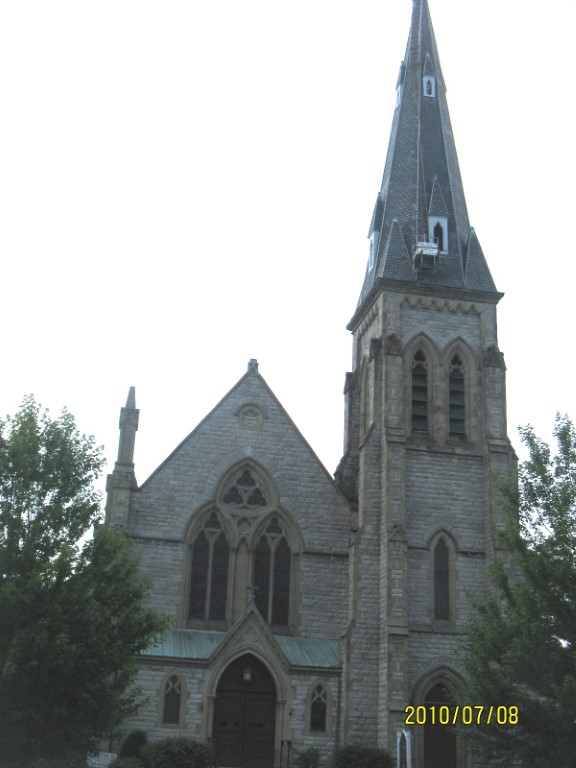 Photo courtesy, Erie County Assessment Office
PHOTO FROM 2014 SURVEY

2016 Photo

2016 Photo