PROPERTY INFORMATION

Historic Name

St. Patrick's Church and Rectory

Address

130 E 4 St

Municipality

Tax Parcel

Historic District

Classification

Class 2 (Definitions of Classes)

State Key Number

803364

Historic Function

Religion - religious structure

Style

Built

1903

Architect

Builder

Barn Type on property

Last Entry Update

5/21/2015
HISTORY
Erie's first Roman Catholic parish was organized in the predominantly Irish first ward in 1840. The present church, a massive late VIctorian ROmanesque building, was erected in 1903, a few years after the completion of St. Peter's Cathedral.
Sources: Northwest Institute of Research, Historic Survey 1982
UPDATE
If you have additional information or corrections to the existing information, send an email to info@preservationerie.org.
Submitted information is reviewed by Preservation Erie prior to updating the database.
CURRENT ASSESSMENT PHOTO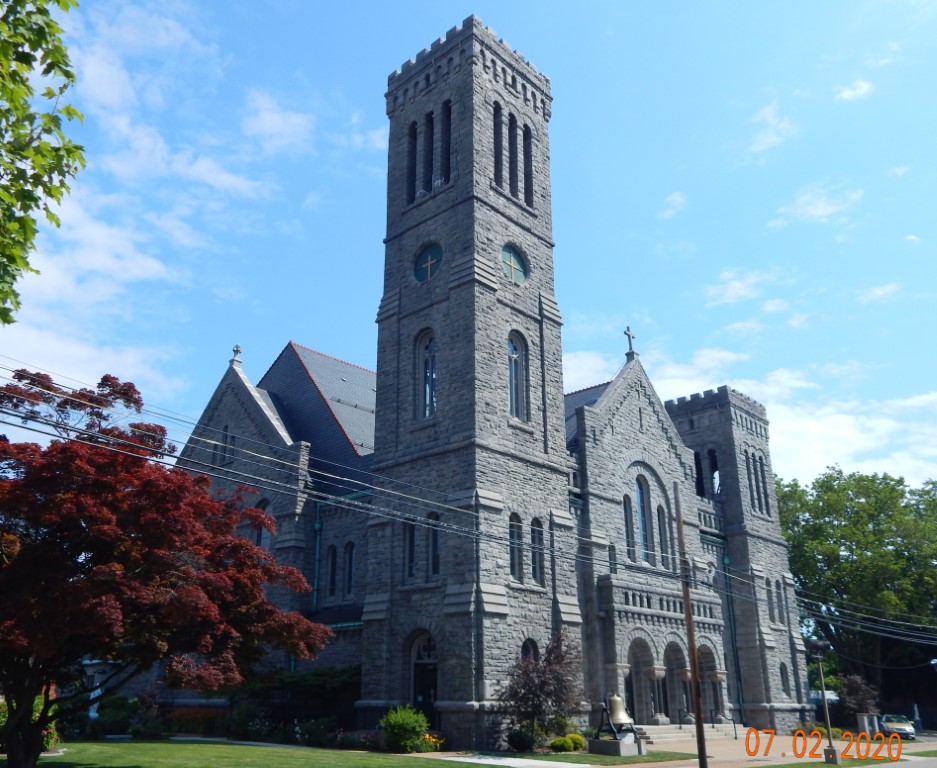 Photo courtesy, Erie County Assessment Office
PHOTO FROM 2014 SURVEY

2015 Photo
HISTORIC PHOTOGRAPHS