PROPERTY INFORMATION

Historic Name

162 E 5 ST

Address

162 E 5 ST

Municipality

Tax Parcel

Historic District

Classification

Class 1 (Definitions of Classes)

State Key Number

79675

Historic Function

Domestic - single dwelling

Style

Built

1832

Architect

Builder

Barn Type on property

Last Entry Update

5/7/2018
HISTORY
One influential resident who gave this neighborhood its architectural flavor was David Kennedy. Kennedy came to America in 1828 as an Irish immigrant. He became an accomplished mason and was one of the first men to build in all brick on any scale. In 1829, Kennedy offered to furnish the new jail in Erie with 100,000 brick for $3.25 per thousand. However, his offer was not accepted. From 1844 to 1847, he served as Director of the Poor for the city. Starting in 1832, Kennedy began building the row houses starting with the David Kennedy House to act as his residence. The David Kennedy House is now in use as a townhouse.

Description: The row house on 162 East 5th Street occupies approximately two-thirds of the two-story 5 bay brick residence. This building contains Federal architectural elements in the architrave framing of its doorways. The row house at 430 Holland Street occupies slightly less than half of the whole structure. The residence was divided into two separate family units after Kennedy went bankrupt in 1879/80. A wing was also added to the rear of the building at 430 Holland Street. Both row houses are significant to the districts historic value. His buildings in this historic district contain much of the simplicity of the Federal architectural style.
Sources:
UPDATE
If you have additional information or corrections to the existing information, send an email to info@preservationerie.org.
Submitted information is reviewed by Preservation Erie prior to updating the database.
CURRENT ASSESSMENT PHOTO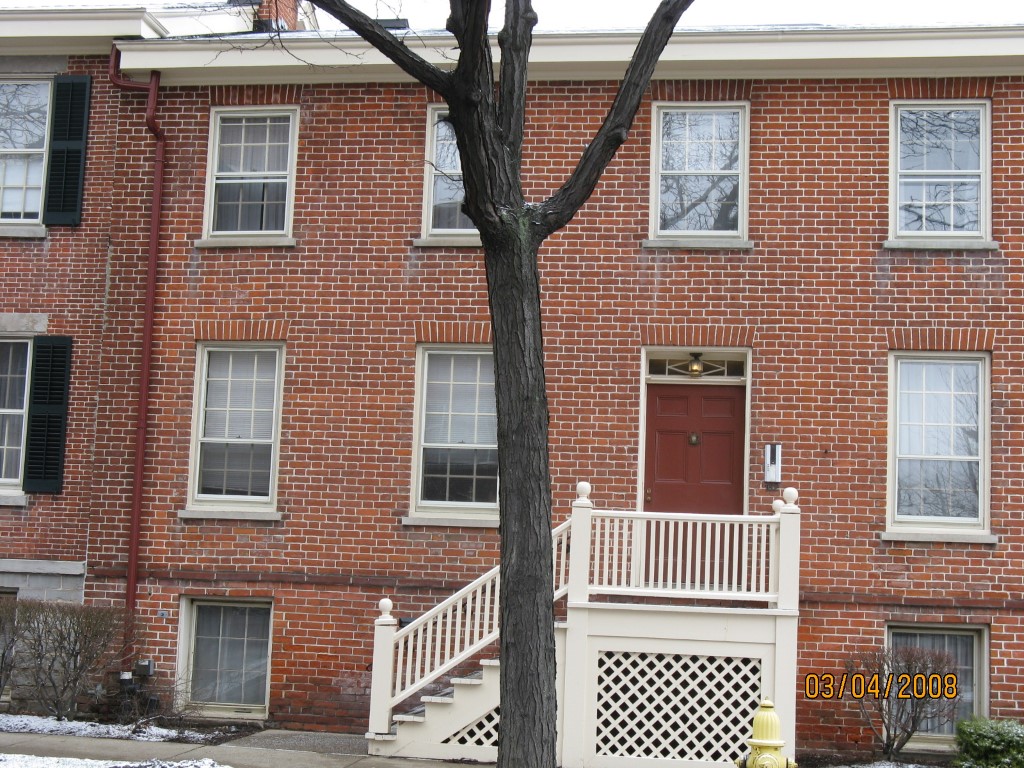 Photo courtesy, Erie County Assessment Office