PROPERTY INFORMATION

Historic Name

209 W 21 ST

Address

209 W 21 ST

Municipality

Tax Parcel

Historic District

Classification

Class 1 (Definitions of Classes)

State Key Number

69042

Historic Function

Domestic - single dwelling

Style

Built

1882

Architect

Builder

Barn Type on property

Last Entry Update

5/7/2018
HISTORY
Henry Shenk worked his way upward from poor farmer boy to prominent contractor in Western Pennsylvania. He built his home at the southwest corner of Sassafras and West 21st Streets. The Henry Shenk Company was known for its attention to detail and for manufacturing all interior trim in its own shop. Shenk worked on a number of iconic buildings in western Pennsylvania: the first Central Carnegie Library in Schenley Park, Pittsburgh, the Erie County Courthouse, and the Renaissance Centre in Erie, built in 1892.

Description: The Henry Shenk home is of Romanesque architectural style, with Queen Anne flourishes. It is of large stone situated on a gently sloping lot.
Sources:
UPDATE
If you have additional information or corrections to the existing information, send an email to info@preservationerie.org.
Submitted information is reviewed by Preservation Erie prior to updating the database.
CURRENT ASSESSMENT PHOTO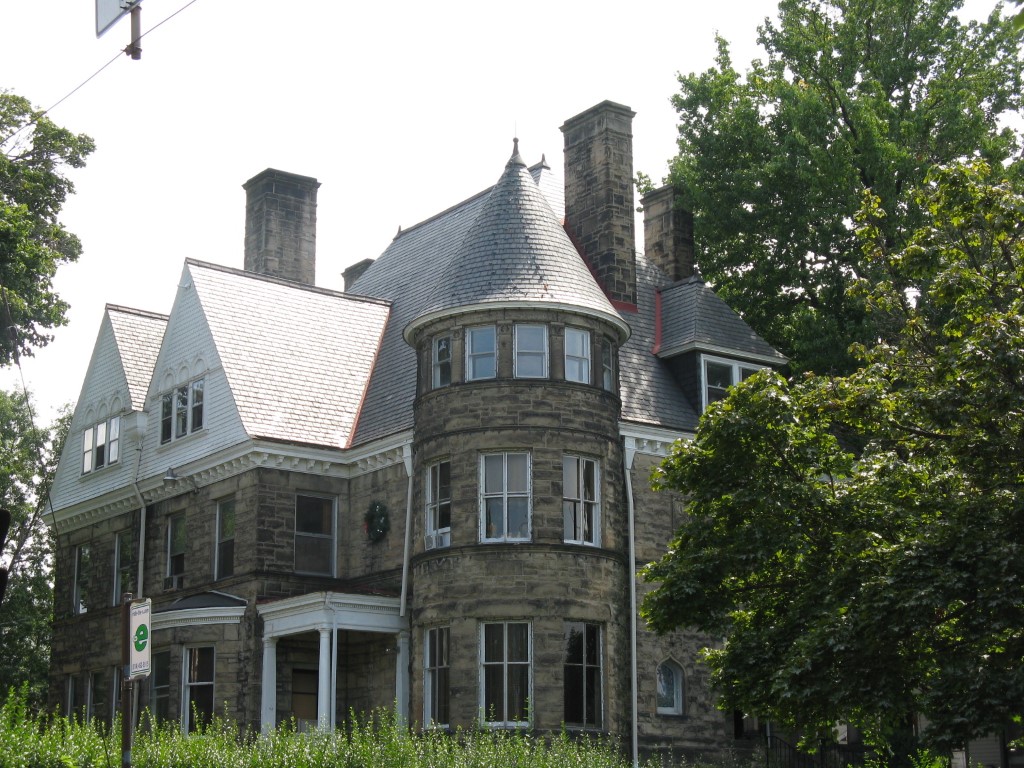 Photo courtesy, Erie County Assessment Office